Since 1911
THE WOODBURY HALL
In  1880 the Woodbury Domain was established  and in 1911 the Woodbury hall was built to celebrate the coronation. Over the years, various extensions have been made to the hall using timber cut from trees planted in the domain 
by the pioneers. It is now one of the biggest country halls in New Zealand and is widely used by the community.
The hall is suitable for wedding receptions, parties and dances. It has been used by the local Dramatic Society for their plays, and also by the local school for end-of -year shows as well as the annual flower show. It has a capacity of 240 people.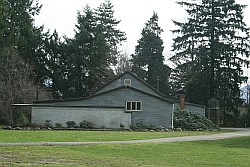 The hall has a large main area  (550 sq metres) complete with a stage and piano and three log burners for heating The wood is supplied as part of the hire charge . The kitchen is large and equipped with three full stoves, a commercial dishwasher, two refrigerators, one with a freezer and a microwave oven. There is a large food preparation area.  It has enough crockery and cutlery for providing supper for 240 guests. At one end of the hall there is a bar with outside access. In the bar there are 2 small refrigerators. Glasses are not supplied, but these can usually be hired where you buy the drinks.
Feedback
"Fabulous Hall." September 2019
A rustic and warm function hall.
GALLERY
A Function Venue for everything from Weddings, Parties and Conferences.
WOODBURY HALL CHARGES
For charges for longer hires or part hires please contact the secretary: Mary Burgess - info@woodbury.co.nz.
Payment can be made by cheque, cash or direct bank deposit (no EFTPOS available)
FRIDAY & SATURDAY
COMPLETE HALL
$400 night: 10am -10am next day
$200 for previous day if required for setting up
$200 - day hire 10am - 5pm
A deposit is required to confirm booking
$400
10AM - 10AM THE NEXT DAY
SUNDAY TO Thursday
COMPLETE hALL
$200 night 10am - 10am next day
$200 for previous day if required for setting up
A deposit is required to confirm booking
$200
10AM - 10AM THE NEXT DAY
CONDITIONS FOR HIRE OF THE WOODBURY HALL.
It's simple - Leave it the way you found it.
As well as the normal hire charge, a fully refundable bond must be paid.

This bond will be returned in full to chosen bank account if the hall is left in a clean, tidy and undamaged condition to the satisfaction of the Cleaner or Secretary.

Hirers are asked in their own interest to ensure that the fire extinguishers are not fired off needlessly. As these are expensive to have recharged, the cost will be charged to the hirer.

Any damage is to be reported.  

The bond will be refunded within 2 weeks.   Bank account number to be supplied for refund.

Keys are to be returned the day after the hire of the hall or $50.00 of the bond will not be refunded.

There are to be no hay bales or any other such flammable material used as decorations in the Hall.

All decorations and their attachments MUST be removed from the walls and Hall at the completion of any function.

 All rubbish accumulated at a function is the responsibility of the Hirer and must be removed from the Hall and Grounds.

Round Tables MUST NOT be removed from the hall.

Please restack tables and chairs in their designated places,

 chairs in the "snug" area.

Hirers to supply their own tea towels.

Please read instructions for operation of the dishwasher.

Ensure power to the hot water cylinder is switched off at the completion of function.

Ensure the main power switch is turned off as you leave the hall.

Washing Floor - Use Sunlight Dishwashing liquid at one (1) teaspoon per bucket of water. (20 buckets of water to complete hall floor successfully).  Ballroom powder, if used is to be removed from the floor.

Firewood supplied.